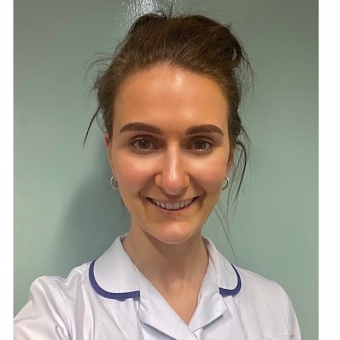 Alix Dunlop-Jones
Children's Dietitian
Biography
BSc Hons Food & Human Nutrition, Newcastle University 2014
PG Dip Dietetics, Leeds Beckett University 2016
MSc Nutrition, Leeds Beckett University, 2019
My first role involved working with children and adults supporting home tube feeding across Mid Yorkshire NHS Trust. Moving to Leeds Children's Hospital I then joined the Children's & Adolsecent Oncology and Haematology service for two and a half years, before then moving into the Children's Cardiology team in 2019.
Areas of interest
My day-to-day job involves providing nutrition support to infants and children throughout their journey here with us at the Leeds Heart Unit. This ranges from helping infants who may not be able to feed by mouth on intensive care, all the way to seeing children who are at home and needing healthy eating support.
I have a specialist interest in Parenteral nutrition and high risk feeding while on intensive care.