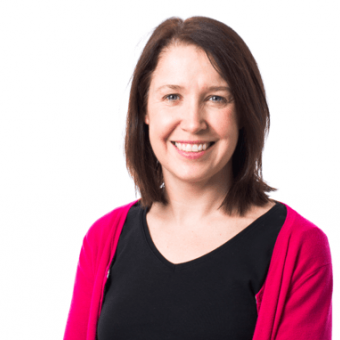 Dr Kate English
Consultant Cardiologist
Area of expertise
Adult congenital heart disease
Transition
Pregnancy in congenital heart disease
Biography
MB ChB University of Leicester 1993
MRCP UK 1999
PhD University of Sheffield 2001
CCT Cardiology 2005
Following medical school I did house jobs in Leicester, which was my first cardiology post. I spent a year in London before moving north to Sheffield to complete SHO jobs, start my cardiology training and spend 3 years getting my PhD.
I became fascinated by the specialty of congenital heart disease and spent a short period of time at The Heart Hospital in London before embarking on sub-specialty training in ACHD in Leeds.
I was appointed as a consultant in Leeds in 2006.
Specialist interests within your profession
Transition through adolescence
Complex congenital heart disease
Diagnostic cardiac catheterisation
Pregnancy in congenital heart disease
Training in congenital heart disease
Unusual causes of late right heart dilatation long after repair of total anomalous pulmonary venous drainage.
Oliver JJ, Michael HC, English KM, Thomson JD, Ballard GC.
Circulation. 2013 Jan 15;127(2):258-9. doi: 10.1161/CIRCULATIONAHA.112.113241. No abstract available.
Effect of interventional stent treatment of native and recurrent coarctation of aorta on blood pressure.
Bentham JR, English K, Ballard G, Thomson JD.
Am J Cardiol. 2013 Mar 1;111(5):731-6. doi: 10.1016/j.amjcard.2012.11.024. Epub 2012 Dec 29.
17.
Effect of transcatheter closure of baffle leaks following senning or mustard atrial redirection surgery on oxygen saturations and polycythaemia.
Bentham J, English K, Hares D, Gibbs J, Thomson J.
Am J Cardiol. 2012 Oct 1;110(7):1046-50. doi: 10.1016/j.amjcard.2012.05.041. Epub 2012 Jun 22.
Implantable cardioverter-defibrillator therapy in adult patients with tetralogy of Fallot.
Witte KK, Pepper CB, Cowan JC, Thomson JD, English KM, Blackburn ME.
Europace. 2008 Aug;10(8):926-30. doi: 10.1093/europace/eun108. Epub 2008 Apr 28.
Assessment of endocardial fibroelastosis by cardiac MRI.
Maredia N, English K, Greenwood J.
Can J Cardiol. 2008 May;24(5):e33. No abstract available.
Stenting the mildly obstructive aortic arch: useful treatment or oculo-inflatory reflex?
English KM.
Heart. 2006 Nov;92(11):1541-3. Epub 2006 Jul 3. No abstract available.