Mike

June 20th, 2017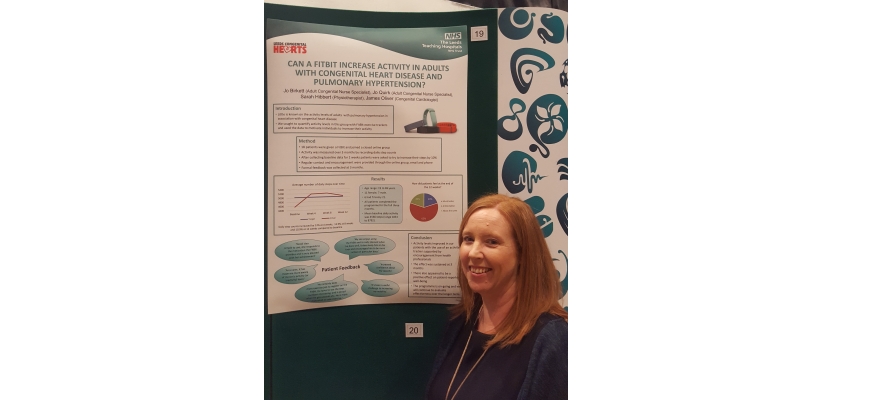 Leeds Teaching Hospitals Annual Nursing & Midwifery Conference
Jo Birkett presented her poster about using Fitbits With Adult Congenital Cardiology Patients
Leeds Teaching Hospital held their annual conference for Nurses, Midwives and Allied Health Professionals working across the Trust.
The event was an opportunity to share learning, discuss ideas and celebrate the successes of the previous year. The conference also focused around developments in care and patient experience covering research; compassion in practice; and collaborative practice
A number of guest speakers attended the event. Shelagh Morris, Deputy Chief Allied Health Professionals Officer – NHS England, delivered a talk about the role and impact of AHP innovations.
Vocal coach and presenter on The One Show, Carrie Grant, spoke about the importance of engaging the expert patient in services and even encouraged the audience to take part in singing the Beatles song Let it Be.
The third guest speaker was Chris King who spoke about how LTHT nursing teams changed his life following his double hand transplant: "My recovery is 110% down to the fantastic work of NHS staff," he said.
Two of our specialist nurses had poster presentations – Marie Wray showed a poster explaining the developments in fetal cardiology. Jo Birkett, above , had a poster explaining how the Adult Cardiology team were using Fitbits to increase activity in adult congenital cardiology patients.
Leeds Congenital Cardiac Specialist Nurses Poster Presentations