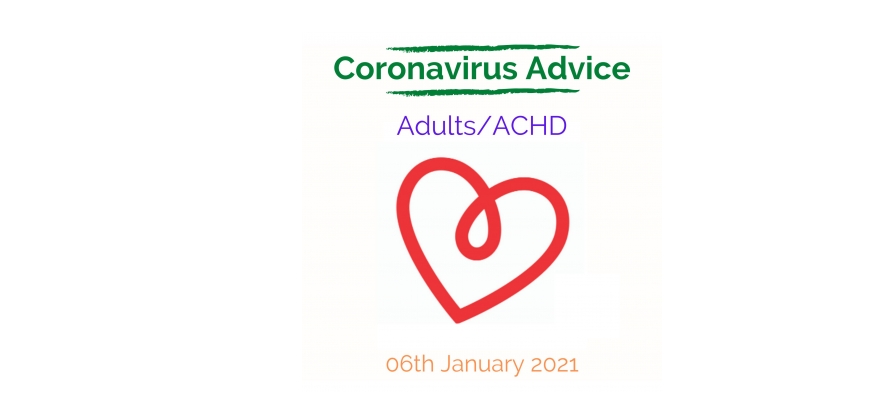 Adult Congenital Heart Disease Covid update
Following the Government announcement on 04/01/2021, we would like to inform you that we will continue to see adult patients in person in hospital clinics, including some of those who are shielding. We will also continue to conduct many appointments by telephone.
Each case is reviewed by a senior consultant to assess whether they are suitable for a telephone appointment in the first instance. You may be asked to attend on another date for an echo or other tests.
We continue to have reduced capacity because of limits on the number of patients we can have in the out-patient department at any one time due to social distancing requirements.
We have managed to considerably reduce the overall backlog of clinic appointments over the course of the pandemic by working smarter ????
Please contact our adult congenital specialist nurses if you have any questions (0113 3928154) or email leedsth-tr.achdnurse@nhs.net.