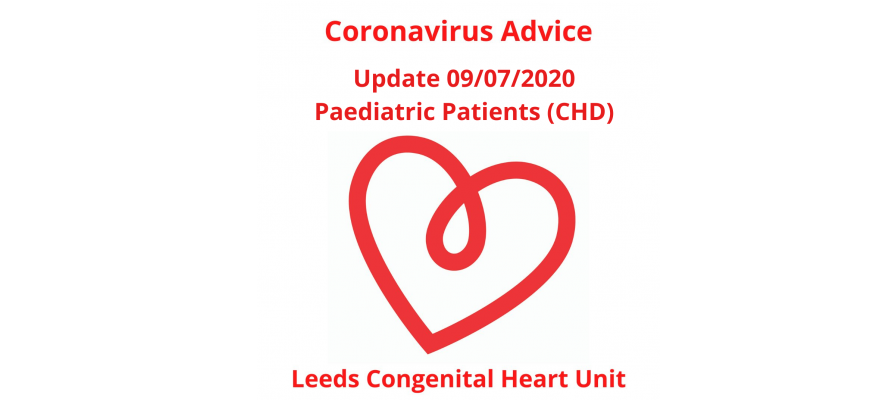 Coronavirus Update - 09/07/2020
Outpatient clinics
Our clinics have been running successfully in Leeds and other hospitals within our network over the past few weeks. Some appointments are in hospital and others are over the phone. To maintain social distancing in the waiting areas, the number of patients seen in person are less than usual. We are actively reviewing clinic waiting lists and prioritising those patients who need to be seen soon. This means that there may be more significant delays for appointments for more routine patients. If you are concerned about your child's heart or they develop new symptoms please get in touch with the cardiac nurse specialists 0113 3925467 or ccns.lgi@nhs.net.
Operations & catheter procedures
We are running lists every day for children who require surgery or a catheter procedure. The planning is a little more complicated than usual because Covid swabs are needed shortly before procedures. If you are due to come into hospital soon, then you will be contacted by telephone and told of the screening arrangements for you and your child in advance.
Paediatric Patients Update