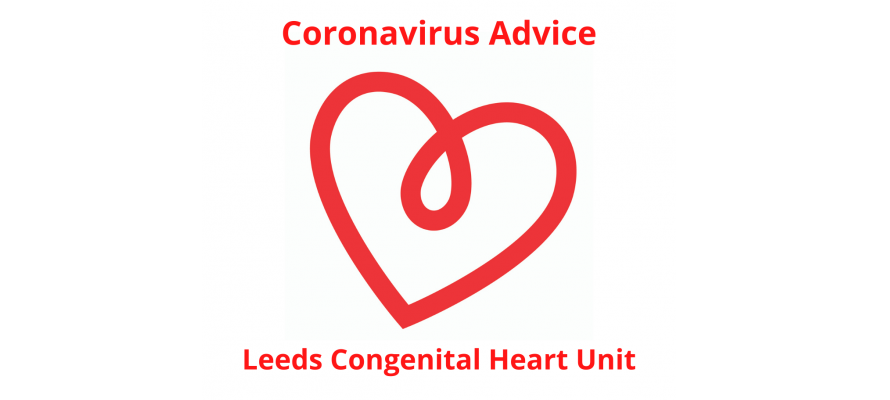 Coronavirus Advice
We are getting a quite a few messages about Coronavirus which, understandably, is worrying for our patients and their carers. Our advice is to follow the national guidance from the NHS (nhs.uk/coronavirus) which is being updated frequently.
The British Congenital Cardiac Association also has advice for patients with congenital heart disease, available here ( https://www.bcca-uk.org/pages/news_box.asp… ).
We don't have any additional specific recommendations at the moment but will share information across our social media – Leeds Congenital Heart Unit – Facebook, Twitter and Instagram as and when we get updates..
We are following NHS. Advice and Guidelines