Mike

July 6th, 2018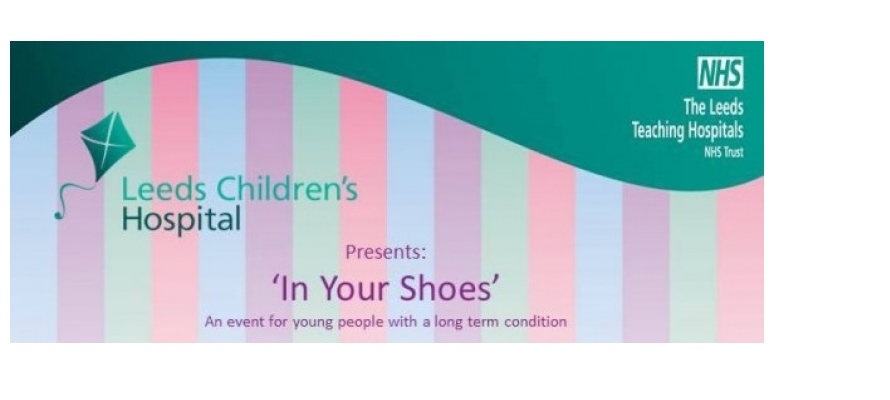 IN YOUR SHOES - 30th September 2018
Young Person's Session
This event is for young people who have a long term illness that has needed them to be in/attend hospital over a long time. You will need to be aged 13 – 19 years
This is the second such event, which is now held yearly, and is organised by professionals and parents from Leeds Children's Hospital and Leeds City Council. The Leeds Teaching Hospitals Youth Forum also helps to organise and run the day.
This gives young people the opportunity to meet others, listen to some of their stories, and ask questions that they have always wanted answering. It is also an opportunity to advise the professionals, who will be there, about how to run services and to improve the time you have in hospital.
It is very informal and a lot of fun. It is also free of charge – all refreshments are included.
Parents Session
In the afternoon we will have a parent's session, where they can tell us about their experiences and we can advise where to get support – as well as meeting other parents in a similar position. The hospital staff will also listen to the parents as they help us to understand how to make the experience better for them.
Brothers and Sisters Session
Siblings of any age can come to this session – which will be led by qualified staff. We will help them to talk about what it is like to have a brother or sister who is ill, and give them ways of helping to deal with it all. They can also tell us how we can make things better for them.
We would be delighted if you are able to join us for this day
If you/your parents/brothers and sisters would like to attend this day – please get in touch with the specialist nurses for an application form. Places will go quickly!
The Second "In Your Shoes" Event