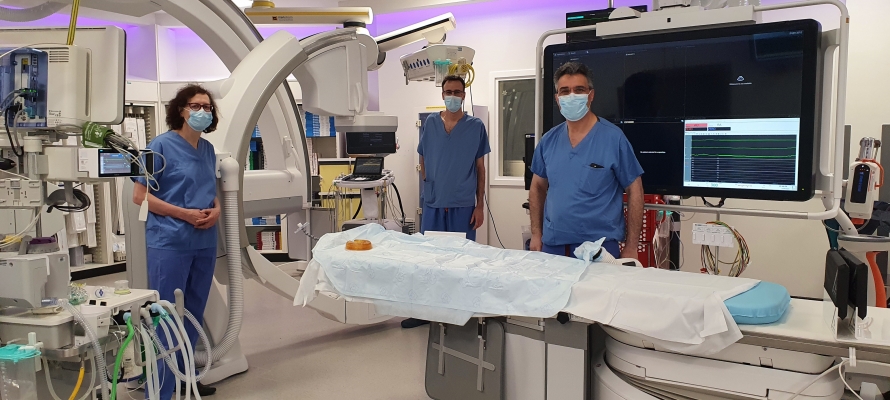 Training Fellowship Award for Leeds Team
Leeds Congenital Heart Unit Team has been awarded the prestigious SCTS Ionescu Consultant Team Travelling Fellowship Award at the (virtual) Annual Meeting of the Society for Cardiothoracic Surgery.
The Fellowship Award will allow a multidisciplinary team from the Leeds Congenital Heart Unit to go on a five-day visit to Sick Kids in Toronto, Canada to look at clinical outcomes, efficiency and sustainability of patient pathways. The award is also of significance for Leeds as Marion Ionescu, who is sponsoring the award, was a cardiac surgeon and innovator in Leeds.
The Congenital Cardiac Team said: "We are absolutely delighted with this award and we very much look forward to visiting the Toronto team in due course with a multidisciplinary group to share learning. We do not only aim to look at clinical outcomes, but also at efficiency, sustainability of patient pathways, teamwork and the integration of education, research and innovation in clinical practice."
Ms Carin Van Doorn, consultant cardiac surgeon, went onto to say "The award focusses on multidisciplinary working and allows a team in a speciality to go to another institution to learn or observe practice..
We are not only interested in looking at their clinical practice, but also how they manage their patient pathways and how they integrate education and research in clinical work."
SCTS Ionescu Consultant Team Travelling Fellowship Award