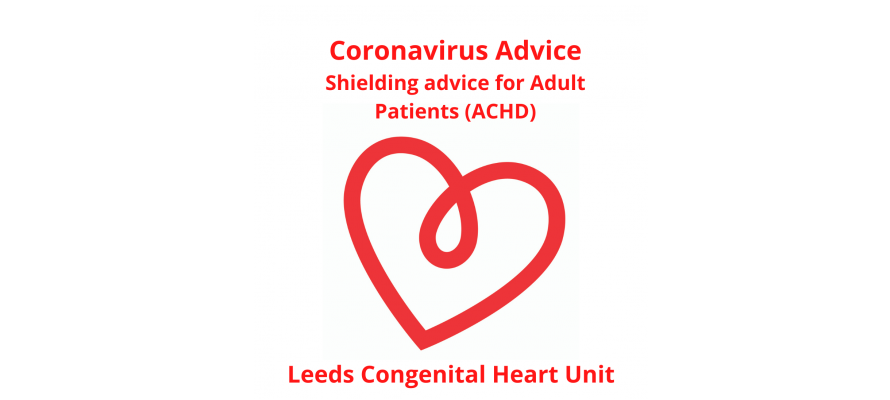 Coronavirus Advice - Shielding Advice for Adult Patients (ACHD)
LETTERS REGARDING SHIELDING FOR ADULT PATIENTS ONLY
As you are aware, the number of patients testing positive for Covid-19 in the general population is increasing and there may be another Government announcement on shielding.
At the start of the pandemic we wrote to all adult patients who we recommended to shield because of their heart condition.
We have become aware that some patients were advised to shield by their GPs even though this was not our recommendation.
Therefore, to clarify, if you did not receive a letter advising you to shield from the Adult Congenital Heart team at Leeds General Infirmary we would not advise you to shield in the future because of your heart. If your GP advised you to shield please discuss this with them, in case they had other reasons to recommend shielding.